---
Review: Falcon Fiber: Feather imping kit for small raptors
If you want the best possible tools for imping small raptors like aplomados, sharpshins or merlins; this is it! The fibers are perfectly consistent in thickness and most importantly flexibilty. Over the years I have imped with bamboo, fiberglass, carbon fiber, spring steel and feather shafts. Falcon Fiber is superior to everything. The fiber material
…
and provided glue remain flexible when dried, retaining the natural spring of the quill. The reamer sizes match the fibers diameter exactly, this makes it easy to do a perfect job every time. Imping done with traditional materials (bamboo, fiberglass etc.) can all be done so the repaired feather looks right on a standing bird. The moment the bird begins flying the flexibility problem is obvious. Falcon Fiber completely solves this with a natural bend and flex that one sees in a natural perfect feather. Great tool!
Read more "Review: Falcon Fiber: Feather imping kit for small raptors"
Mike McDermott
Jul 30, 2021
quality stuff
Mikes falconry has constantly given me quality gear, and stuff that I use daily. Definitely the one of the best suppliers I've come across:)
Katelyn Engebretsen
Jul 10, 2021
Super fast response !!!
A Big Thanks to Mikes Falconry. Losing a hood on an "out of state" hawking trip is no small problem! I called Mikes Falconry in the morning and received a replacement that fit perfectly the very next day! Now there's a company that is really taking care of its customers; how awesome!
Mike Mcdermott
Dec 27, 2020
Mike is helpful!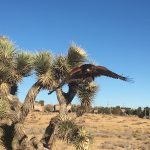 Mike has been helping me for years. He was patient and answered all my questions during my apprentice years, and he's been there for me every step of the way as I've learned and advanced through the sport. He's given me nothing but good tips on gear, technique, and personal preferences. He's even shared contact
…
info to help me find things that he didn't have. His products and customer service are second to none, but in my years of dealing with him, it is obvious that promoting the sport and helping other falconers pursue excellence is paramount to him. I highly recommend Mike's Falconry. He is my first call for everything I need.
Tom Roach
Dec 1, 2020
Good customer care
Thank you so much for quick device and excellent customer care
Vicky Julier
Nov 30, 2020